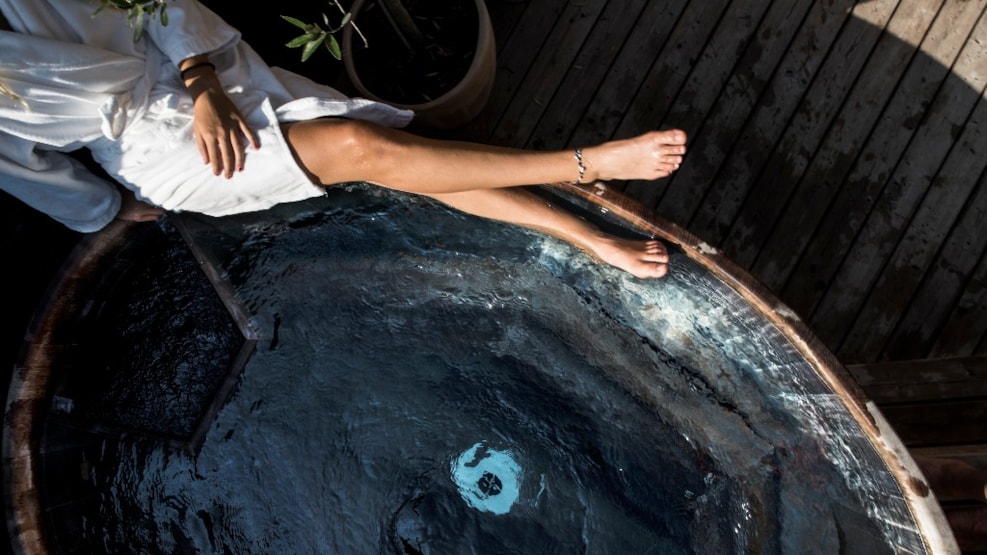 Sailor's Bath
At Femmasteren we have a small wellness oasis which we call Sømandsbadet (the Sailor's Bath).
It consists of two outdoor wilderness baths, heated to 38ºC, with room for eight people in each.
In addition, we have two indoor saunas with a shower area. We have cold-water shower outdoors at the baths and an indoor area with wicker chairs and café tables.
This is an obvious opportunity for relaxing in cosy surroundings. Various beverages may be purchased at Femmasteren and enjoyed in the bath.
The baths are available on an hourly basis. Also if you do not stay at Femmasteren. Book your time in our reception. Baths are open from 9.00am to 8.00pm.
Rate per person per hour is 200 DKK including one towel.
If you are a hotel guest of Femmasteren, the baths are at your free disposal.