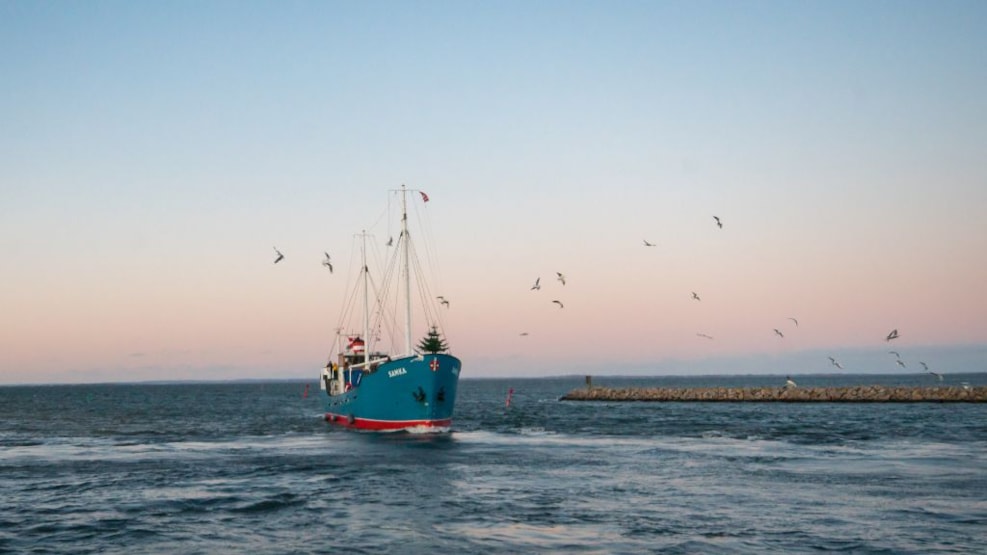 Santa Claus arrives with Samka
You're sailing to a real island! And, of course, Santa Claus and his family do the same.
Come and welcome Santa Claus and his family when they arrive with the good ship Samka at the Steamship Pier in Marstal, near the ÆrøXpress office.
After the festive arrival, everyone walks in a group through the cozy, Christmas-decorated Marstal, up to the Compass Rose. Here, Santa Claus lights the Christmas tree, and both children and adults sing joyful Christmas songs while dancing around the Christmas tree. Then, Santa Claus, his wife, and the elves distribute goodie bags to all children. It's first-come, first-served, and there are 175 bags.
If you're under 10 years old, you can participate in this year's cozy Christmas heart competition. Make a Christmas heart and place it in Santa's sack before 4:00 PM on Friday, November 24th. You should write your name and age on the heart.
You can find the sack by the large Christmas tree located at the Compass Rose. The winners will be drawn on the same day.
Welcome, everyone!