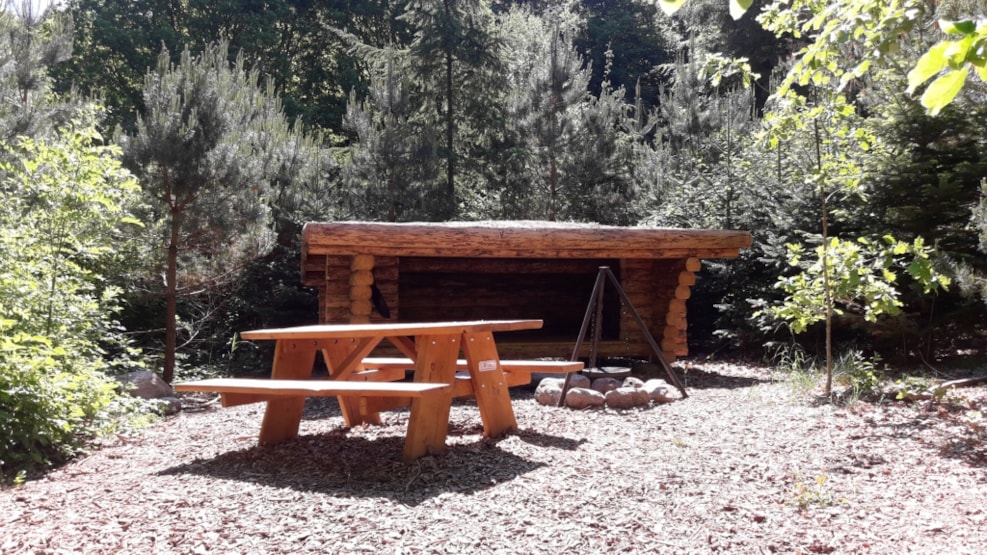 Shelter Laaddenbjerg Plantation
Spend the night in the forest in Søby in a beautiful shelter with room for 6 people
This traditional and newly built shelter is located in Laaddenbjerg plantation.
The site is  ideal for hikers doing the Archipelago Trail path; Øhavsstien (200 metres) or those who arrive by water and dock at the sea kayak bridge at Vitsø (300 metres).
The two yellow towers on Skovvejen  symbolise a warm welcome to visitors to the wood. An information board shows the location of the shelter. Take the wide pathway and you will be taken directly to the shelter site which is on the left approx. 200 metres into the wood .
A pictogram will direct you to the site.