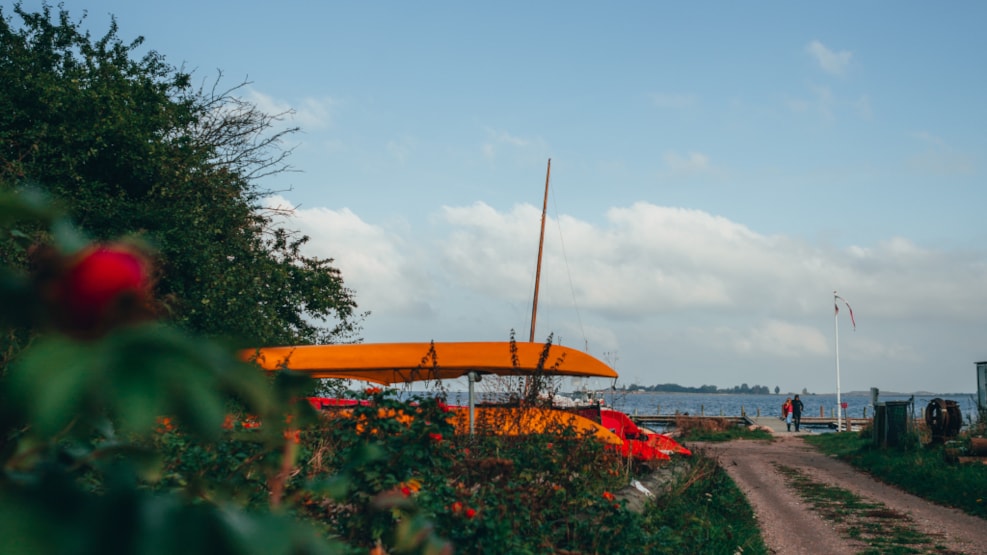 Skidten in Ærøskøbing
On the outskirts of Ærø, you will find a charming little jetty and beach, known locally as "Skidten".
The unflattering name (it means the dirt in English) comes from the fact that this was once the town dump, and the verdant flora on the site today is almost certainly attributable to the fertiliser from the numerous toilet pails that have been emptied here in ages past.
Sit down on the bench out by the water and enjoy the view to Lilleø and Ommelshoved.