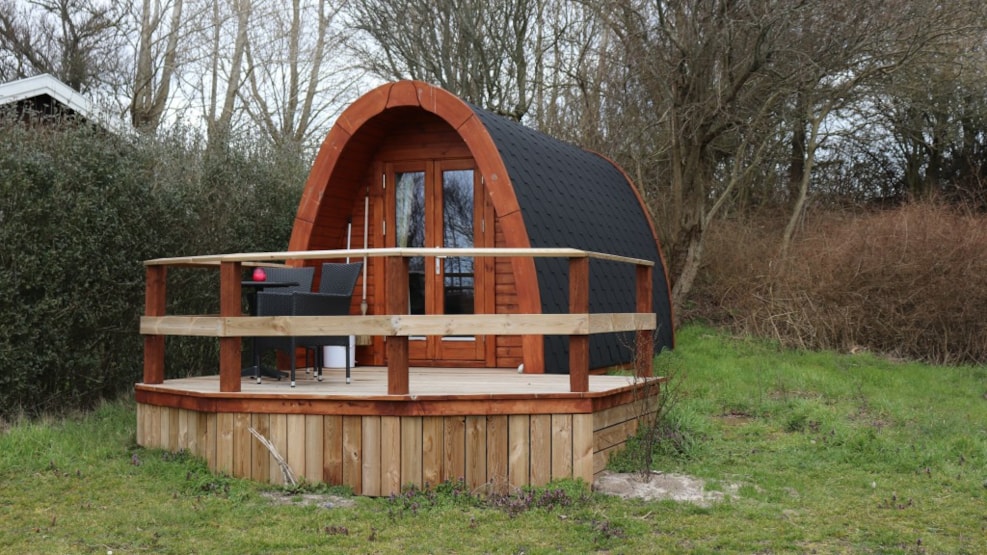 Søby Camping
Søby Camping is a small and cozy campsite located in beautiful surroundings right by the Baltic Sea and wooden areas.
Nature, peace and quiet, the good life, stars in the attic and waves rolling onto the edge of the bed - these are the key words for Søby Camping.
Søby Camping is a gem located right in the middle of nature and directly next to the Baltic Sea. On the site you will find raised beds with herbs, tomatoes, peas and other goodies, which can be enjoyed free of charge by the campsite's guests.
Søby Camping a small and cozy campsite with 37 pitches and three cabins and an area reserved for tents and cyclists. Here you'll find a peaceful atmosphere.
Søby Camping has free wifi, new shower and toilet facilities, a nice kiosk, playground, cozy fireplace and direct access to the beach with sandy bottom and a really nice bathing jetty.
The area around Søby Camping is also a real angler eldorado, so do try your hand at angling when you are here!
The bus on Ærø is free, so you can easily get to Søby Camping, even if you arrive at the island by ferry in either Marstal or Ærøskøbing. From the nearest bus stop in Søby there is a small walk of 5-10 minutes to the campsite.