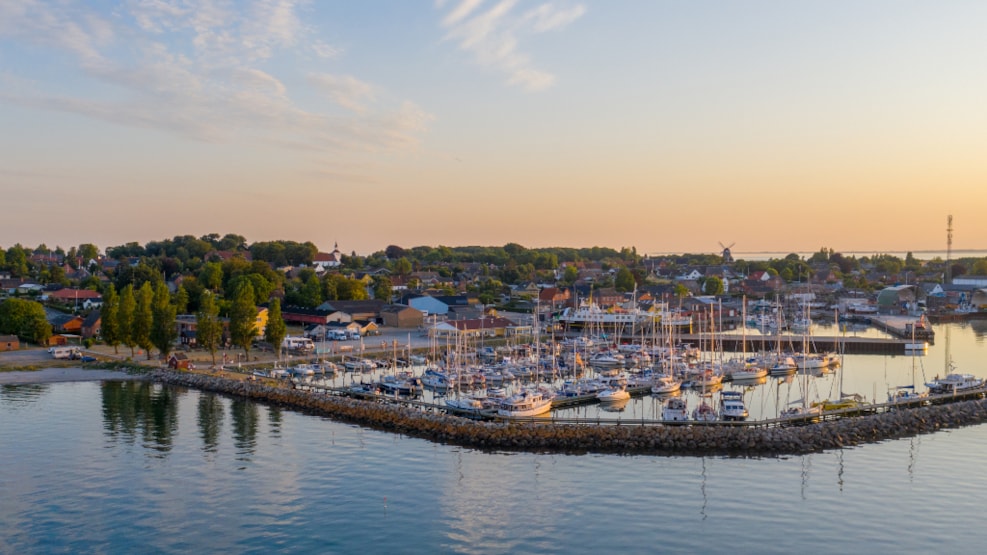 Søby Marina
Søby Harbour & Marina is both well-run and cosy. The marina offers good facilities, including playground and outdoors barbecue facilities. In walking distance you'll also find grocery shopping and a baker.
Privately owned Søby Marina is a charming and well-run marina. The harbour presents a range of facilities and attractions including a playground with a barbecue area, picnic benches and a cookhouse, making it easy to prepare the evening meal while your children play nearby. Within easy walking distance, there is a Dagli' Brugsen supermarket selling a wide range of food and other items, as well as Finn's Bageri & Café, which sells Danish bread and cakes at their impressive best. In fact, many of the local islanders are happy to drive to Søby purely to enjoy treats from Finn's bakery for their breakfast or with their afternoon coffee. Søby Havn is a fishing and industrial harbour centred around Søby Shipyard. This means you can often see large coasters and fishing vessels making their way into the harbour
Harbour fees
On Ærø, we like to welcome our guests in person. This means there are no payment machines in our marinas. Instead, we ask you to pay our harbour fee collector who visits all the jetties every morning and evening. You can pay cash (DKK and EUR) as well as with Danish and international credit cards.
Pos.: 54* 56.54' N - 10* 15.65' E

225 berths