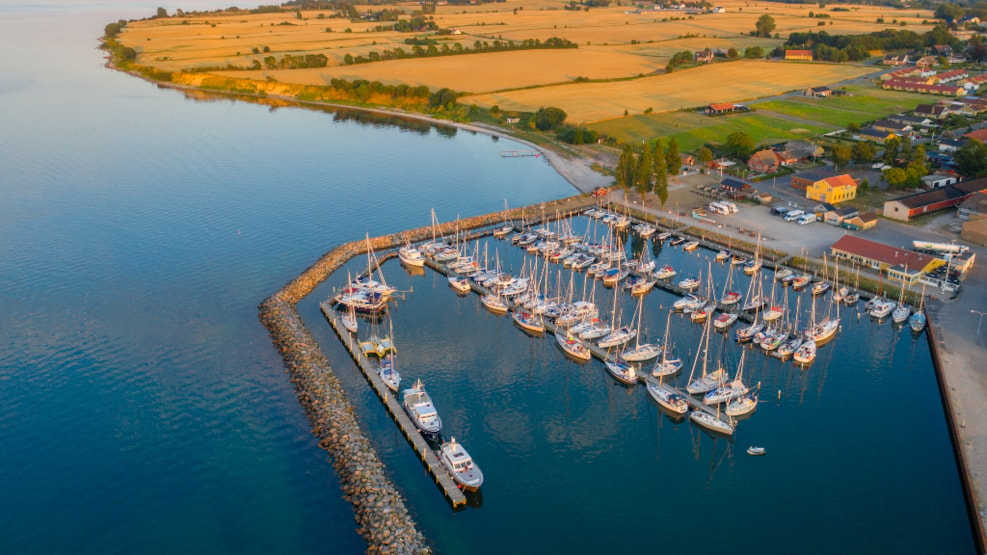 Søby Marina
Søby Harbour & Marina is both well-run and cozy with good facilities such as a playground, a cozy outdoor barbecue area with picnic benches and a kitchen.
In Søby Marina, you can easily prepare dinner while the children play. Within walking distance you will find both Dagli' Brugsen, which has an extremely wide range of goods, and Finn's Bageri & Café with Danish pastries of the very best quality.
Søby Marina is a fishing and industrial port with Søby Wharf as a focal point, so you will be able to experience large coasters and fishing cutters on their way into the harbor.
Port money
On Ærø they are happy to greet their guests. That's why you won't find any payment machines in the marinas. Payment is instead made to a harbor collector who visits all bridges every morning and evening. You can pay in cash (DKK and EURO) and with a Danish or foreign credit card.
Practical information about port calls
The depth in the entrance to Søby Harbour, in the industrial basin and in the 5 m sway area, has been changed to 4.8 m. The harbor consists of 3 basins, a shipyard in the western part, a fishing port and ferry port in the south-eastern part and a marina in the east.
Capacity 225 boats - Chart 170 pos.: 54* 56.54' N - 10* 15.65' E