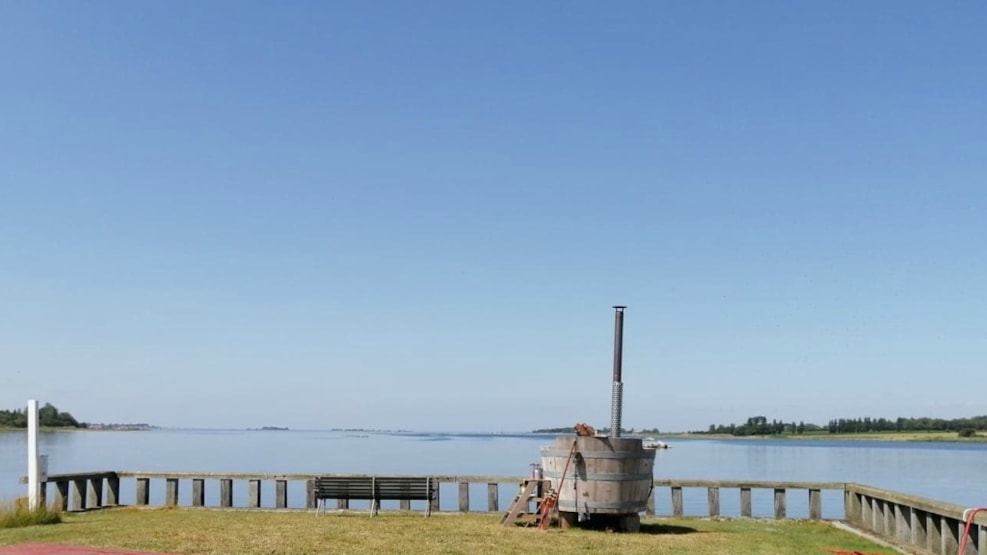 Wilderness bath and sauna at Kleven Havn
Relax in the wilderness bath or in the sauna at Kleven Havn - it's balm for the soul regardless of the season.
Treat yourself to a trip to the wilderness bath or sauna.
The bath is rented for one day and you decide when you want it to be ready. Price for one day is DKK 800, and extra firewood can be purchased or you can bring your own.
In the immediate vicinity of the wilderness pool and the bathing bridge, there is a sauna, which costs DKK 100 per person hours used. Instructions are provided so that you can turn it on and use it yourself.
For more information and booking call + 45 30 58 33 19