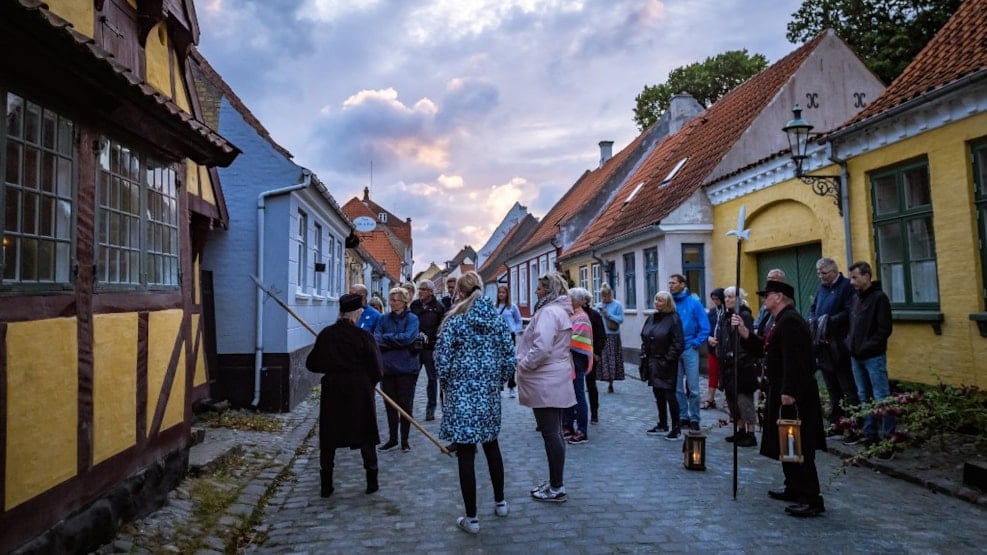 Follow the watchman on a tour through Ærøskøbing
The old town of Ærøskøbing is completely unique and awarded the Europa Nostra Award for its well-preserved but vibrant city center.
The old city of Ærøskøbing is remarkably well preserved and unique - the city has been designated a national treasure. Would you like to look at the city and hear the good and funny stories about the city and the old buildings and their occupants, then follow the night watchman on a tour through Ærøskøbings medieval town.
About 1 1/2 hours. Price per person DKK 50.00. Children under 15 years are free of charge.
The trip is organized by Ærø Museum in collaboration with Ærøskøbing Guard Guild. Booking is not necessary.
For larger groups please contact us for individual tours.
Danish is spoken on all trips - trips in English are sundays in July and August.