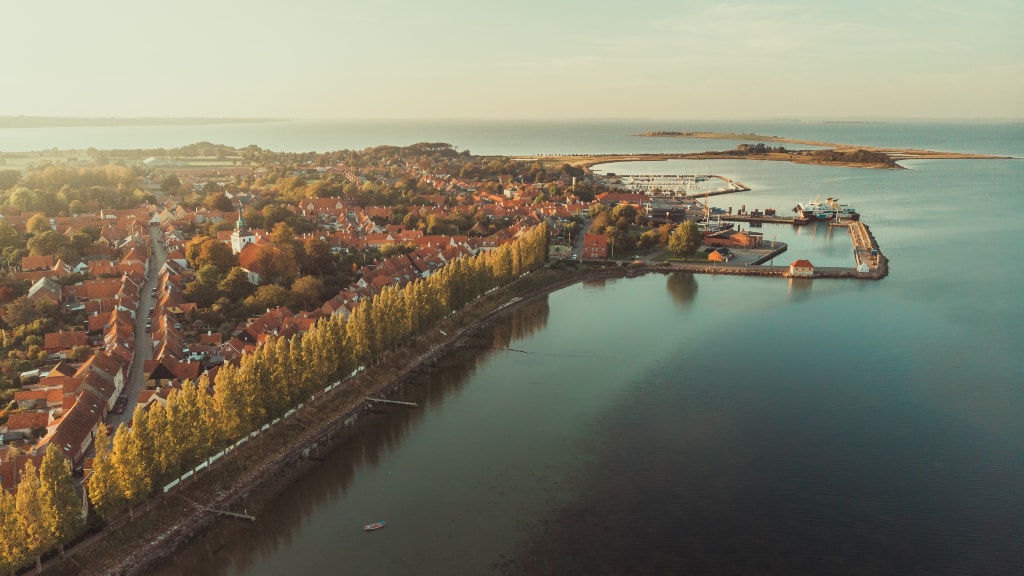 Ærøskøbing
Ærøskøbing is in itself an attraction and is often referred to as the Fairytale town.
The fairytale town Ærøskøbing.
The town is believed to be founded around 1250 by the landowners of Brandenburg, which owned Ærø, and the city, along with the island, have had closely relations to Germany over time. If you take a closer look at the details of the incredibly well-preserved cityscape, you will quickly find small tracks from the epicenter's era, in architecture, paintings and cuts.
Ærøskøbing is unique and distinguishes itself as one of the few cities in Denmark that still looks as it did when it was founded in the Middle Ages. The city is believed to have been given trade prvileges  by the end of the 1400s, where it was called Kjøbing. Later it was renamed Ærøskøbing
 In addition to the intact urban spaces of the Middle Ages, the beautiful inner city stands virtually unchanged from the 19th century. So many old well-preserved houses gathered in a place are not seen in many places in Denmark and give the city a truly amazing charm and atmosphere. It is not without reason that Ærøskøbing at home and abroad enjoys the nickname 'The fairytale town'.