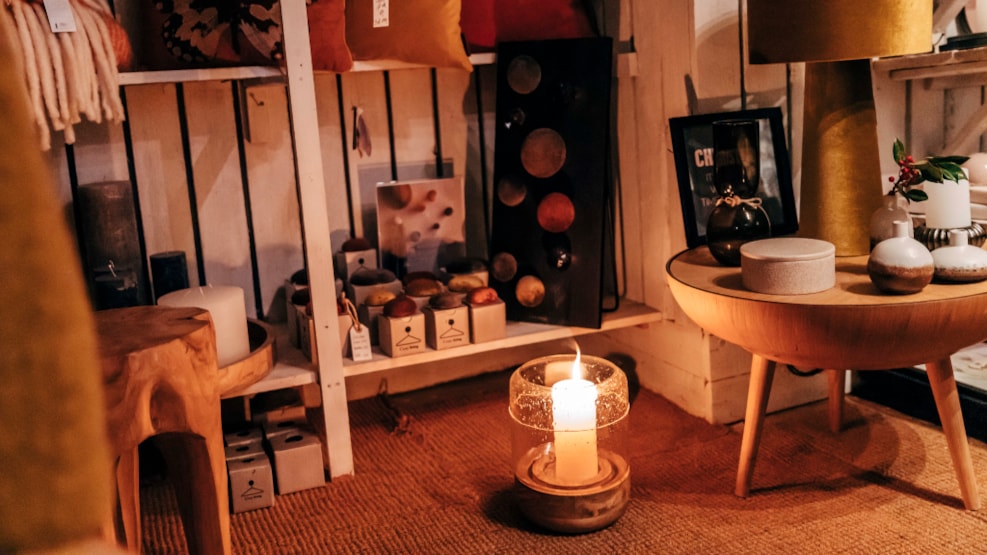 Local Friday
On Ærø, we call Black Friday "Local Friday." The local shops and restaurants invite you to various events and cozy get-togethers.
On a day when many would otherwise shop online, Ærø's shops and restaurants in the towns turn up the coziness to emphasize the importance of shopping locally. We call it "Local Friday."
Local Friday is a very special day where you can experience cozy events all around the island. Here's what you can do during the day:
In Ærøskøbing, the town marks Local Friday with "Light in the Twilight." From 4 to 6 PM, you can shop in the glow of candlelight as the shops replace electric lights with live candles. After 6 PM, the restaurants take over and offer coziness, candlelight, and good food. It's a truly special experience.
In the shops in Søby, they enhance the cozy atmosphere and offer good coffee and delicious homemade baked goods all day while you shop for Christmas gifts and other goodies.
In Marstal, they kickstart the Christmas shopping when Santa Claus arrives with the good ship Samka at the harbor at 4 PM. Together, you can make your way to the town, where the big Christmas tree will be lit, and there will be dancing and singing. And, of course, there will be goody bags for the children.
Come out and visit all of Ærø's shops and restaurants on a day when we advocate for the importance of local commerce. Many of the island's shops also have extended hours and offer a variety of great deals.