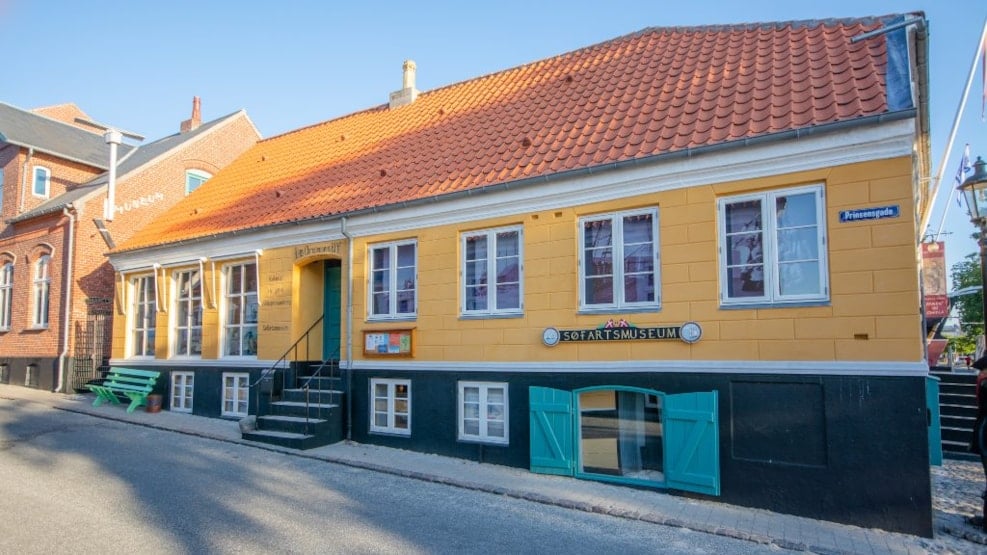 Marstal Søfartsmuseum
Visiting Marstal Maritime Museum is like a journey through Danish maritime history from the 1600s up until today. 
At Marstal Søfartsmuseum you get the salt water injection of your Ærø stay!
Here you can experience what it's like to be on board a real yacht, go to the top in a ship's mast or sit in the saloon of a steam ferry.
The museum has more than 300 ship models and a sea of ​​curious things brought home by sailors from the seven seas, for example a shrunken head that also appears in Carsten Jensen's novel "We, the drowned".
At the museum you will also find an extensive collection of marine and Greenlandic painter J. E. C. Rasmussen, and you will find an extensive regional and maritime history archive in the administration building.
During the school holidays, there are fun activities for children, and during the summer period there are free, scheduled tours a few times a week.