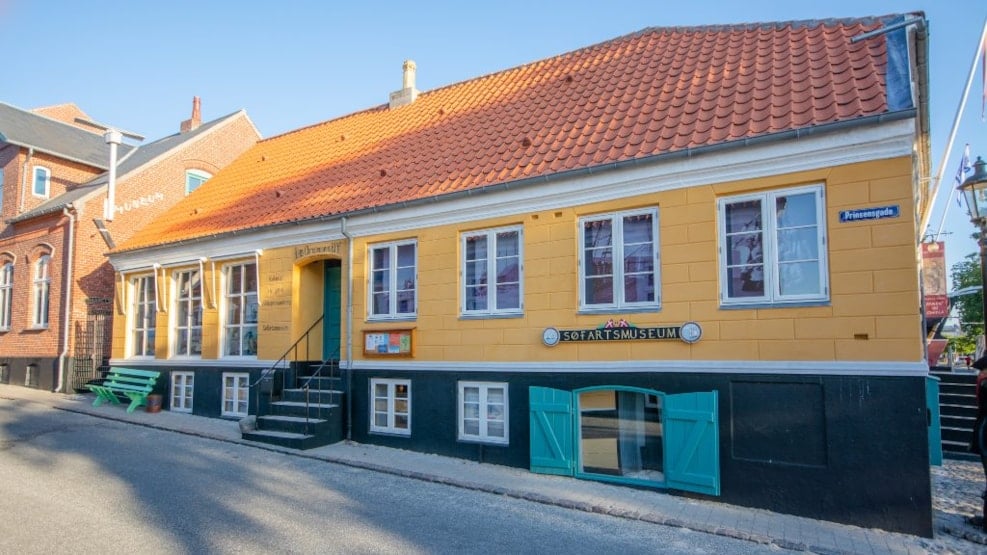 Marstal Søfartsmuseum
Visiting Marstal Maritime Museum is like a journey through Danish maritime history from the 1600s up until today. 
Marstal Maritime Museum is the place to get your Ærø saline injection with lots of nautical fun and adventure!
Here, you can experience what it is like to sail on an authentic yacht, climb to the top of a ship's mast, or recline in the saloon on a steam-powered
ferry.
The museum has more than 300 model ships as well as a wealth of remarkable artefacts brought home by sailors from their travels on the seven seas – a shrunken head, for example!
There is also a comprehensive collection of works by J. E. C. Rasmussen, famed for his paintings of seascapes and Greenland.
The museum organises fun activities for children in the school holidays.
In the administration building, there is also a rich archive of local and maritime history.
In July and until mid-August, there are free guided tours every Tuesday, Wednesday and Thursday at 11:00 am.