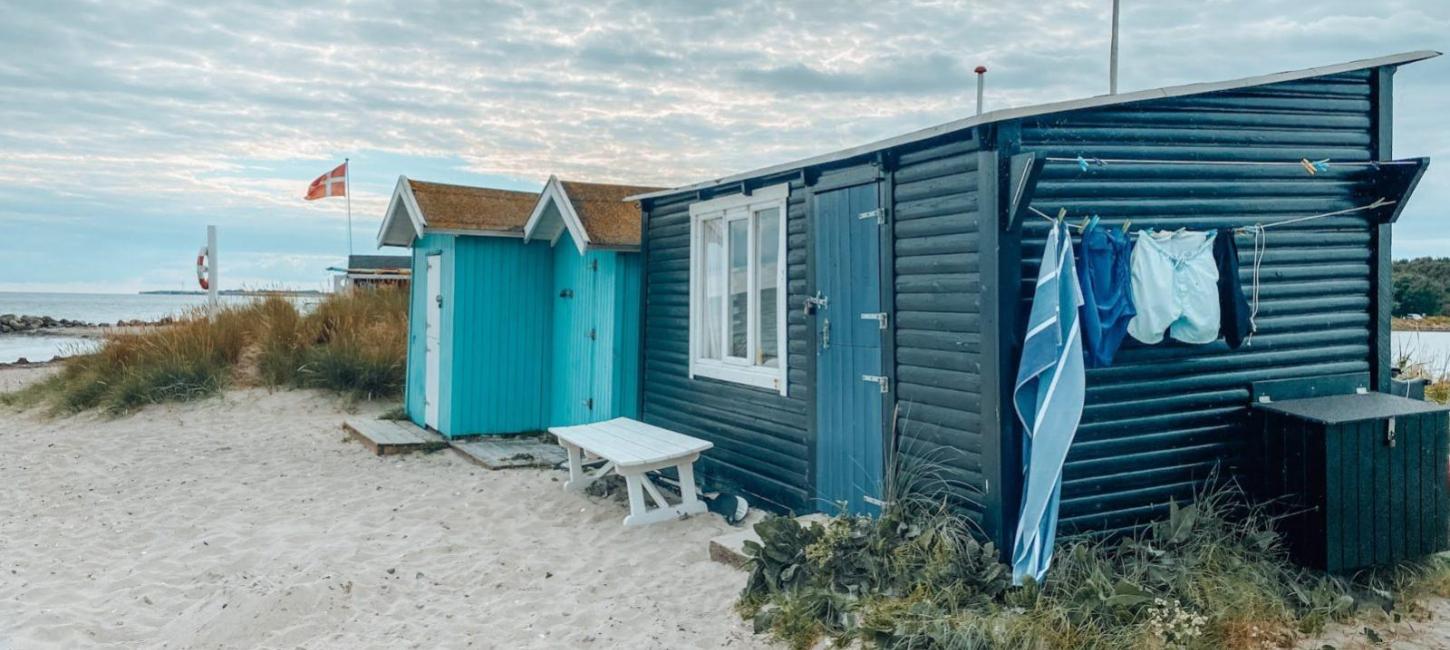 The beach houses on Ærø
The beach houses are possibly the most Ærø-ish thing you will find on the island. In many ways, they are the hallmark of Ærø, and they hold a deep significance for both residents and guests.
Their history can be traced back to 1920, when the first houses started to appear. They were built by locals for personal use on Vesterstrand beach in Ærøskøbing and on Eriks Hale (Erik's Tale) in Marstal.
The province's allotment garden houses
There was a big difference in the first beach houses. There were big differences between the early constructions. Some were simply sheds, where there was just enough room to change clothes, while others resembled little holiday houses. These were houses that could be used for leisure - a bit like the allotment garden houses in the big cities, whose building style they resemble.
The very first beach houses were built at the end of a bathing jetty, but eventually the beach houses were just placed on the beach.
Unwritten rules
There were no rules that regulated the construction, and no requirements were made for design or color choice, however, it is suspected that there have been some unwritten rules that had to be met with regard to the location.
As the beach houses spread, some of the simpler sheds disappeared, and many were even equipped with a small porch.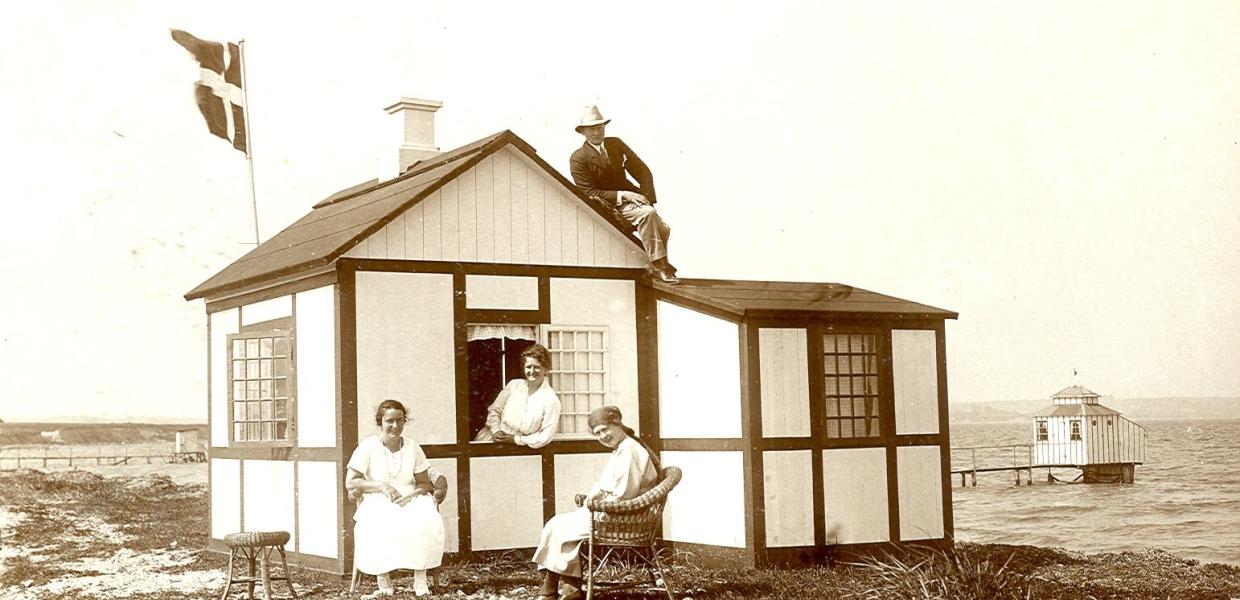 Photo: Ærøskøbings Lokalhistoriske Arkiv
A case for the Conservation Board
The vast majority of beach houses were built on the beach, which was public.
There was some controversy over the legality of beach houses in the early 1960s, with some having difficulties getting their lease renewed.
The Conservation Board was involved, but the houses had already gained such a large place in people's consciousness that a removal was ultimately not an option.
The case of the beach houses lasted almost two decades, and in the meantime an attempt was made to resolve the dispute with various solutions.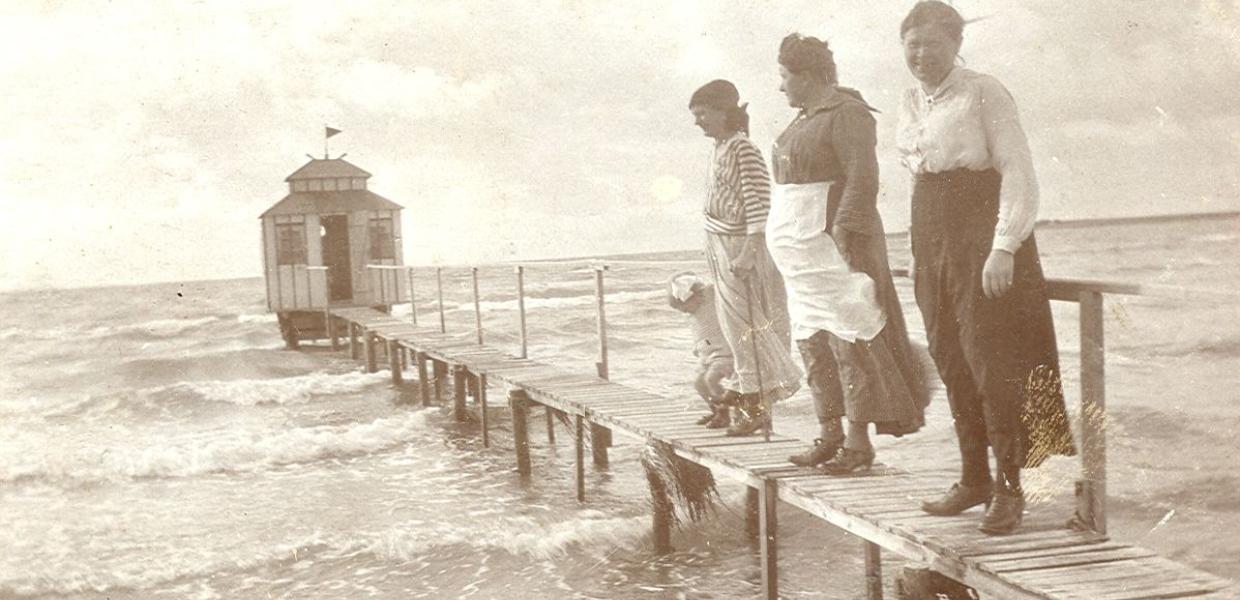 Photo: Ærøskøbings Lokalhistoriske Arkiv
Preservable cultural heritage and strict clauses
Today, the beach houses - 71 on Vesterstrand beach and 19 on Eriks Hale (Erik's Tale) - appear on various lists of cultural heritage worthy of preservation. The plots on which the beach houses stand are rented forever.
And the clauses are strict: no extensions and no installation of electricity or water. Everything must remain as it was.